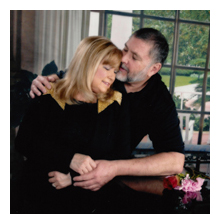 A Ministry of Spiritual & Relational Guidance/Counseling
"and HIS name shall be called Wonderful Counselor." (Isaiah. 9:6)
(Proverbs 13:10, Isaiah 61:1-3, Luke 4:18)
Transforming Grace is the guidance/counseling arm of The Lord offered through SGMM.  This ministry avenue of sharing Gods love and grace in Jesus Christ, by the Power of Holy Spirits Gifting's, through the application of Biblical principals and prayer, individuals can find encouragement, hope, healing, renewal, restoration, direction, deliverance, and so much more, that can bring them to a place of experiencing more of Gods wholeness and balance in every area of their lives and relationships.
Transforming Grace provides the individual/individuals with a trusting safe zone and atmosphere Committed to integrity and confidentiality, where they can share any problems or painful issues of their heart and life with confidence, knowing that they are valued, cared for and respected.
Transforming Grace would love to be a blessing, aid of help and source of encouragement to your life, marriage, ministry, and relationships, etc.
Transforming Grace Guidance/Counseling Contact Information:
SGMM-Transforming Grace
PO Box 891775
Oklahoma City, Ok. 73189
Main Office: (405) 378-0275
Alternate Numbers: (405) 664-6488
or (405) 205-2035
SGMM-Transforming Grace's desire and Mission Statement in everything we do is:
Taking the transforming power of Jesus Christ and His gospel to a hurting world!
(Psalms 28:7, Isaiah 61:1-3)